Hallo ihr alle,
2 Wochen bin ich nun in Kanada und langsam fange ich an anzukommen, aber erstmal will ich mich entschuldigen, dass ihr jetzt so lange nichts mehr von mir gehört habt, was aber nicht heisst, dass es nichts zu berichten gab! Ich musste mich hier in meiner neuen Umgebung zurechtfinden, und es gab sehr sehr viele Dinge zu tun, sodass ich gar nicht mehr zum schreiben kam, aber jetzt gib's ja wieder was neues, sogar vieles! In Zukunft versuche ich dann weniger lange, aber dafür direkter von von meinen Erlebnissen berichten, also nicht ein großer sondern mehrere kleine Beiträge..  So fange ich denn jetzt an?
Also zu aller erst kann ich euch sagen dass ich mich in unserem Haus sehr gut eingelebt habe. Das 110(!) Jahre alte Haus it sowohl von aussen als auch von Innen total mein Geschmack und ich liebe es, dass es mit allem möglichem Zeug vollgestellt ist, modern neben alt, genau wie ich es mag. Hier im Haus mangelt es uns wirklich an nichts, jeder hat sein eigenes Zimmer, sein eigenes Bett (auf dem ich erstaunlicherweise sehr gut schlafe), es gibt genug Sofas im Wohnzimmer, einen großen Fernseher, sogar eine XBOX(!), eine sehr gut ausgestattete Küche in der schon einige köstlichen Mahlzeiten gekocht wurden, einen Keller, in dem Schlittschuhe sowie Winterjacken liegen, die wir bestimmt relativ bald brauchen werden und vieles mehr! Ich mache bestimmt mal einen Beitrag nur über das Haus hier. Aber hier schonmal die Adresse, ich freue mich über jegliche Art von Post ! 🙂
74 Langside St
Winnipeg Manitoba R3C 1Z2
Canada
Eine Sache, die ich aber besonders an diesem Haus schätze, ist die Lage. Mit dem Fahrrad bin ich in 15 Minuten bei meinen beiden Einsatzstellen, in 10 in der Downtown, und in 20 beim Assiniboine Park, das sind so ziemlich die wichtigsten Orte hier im Winnipeger Alltag.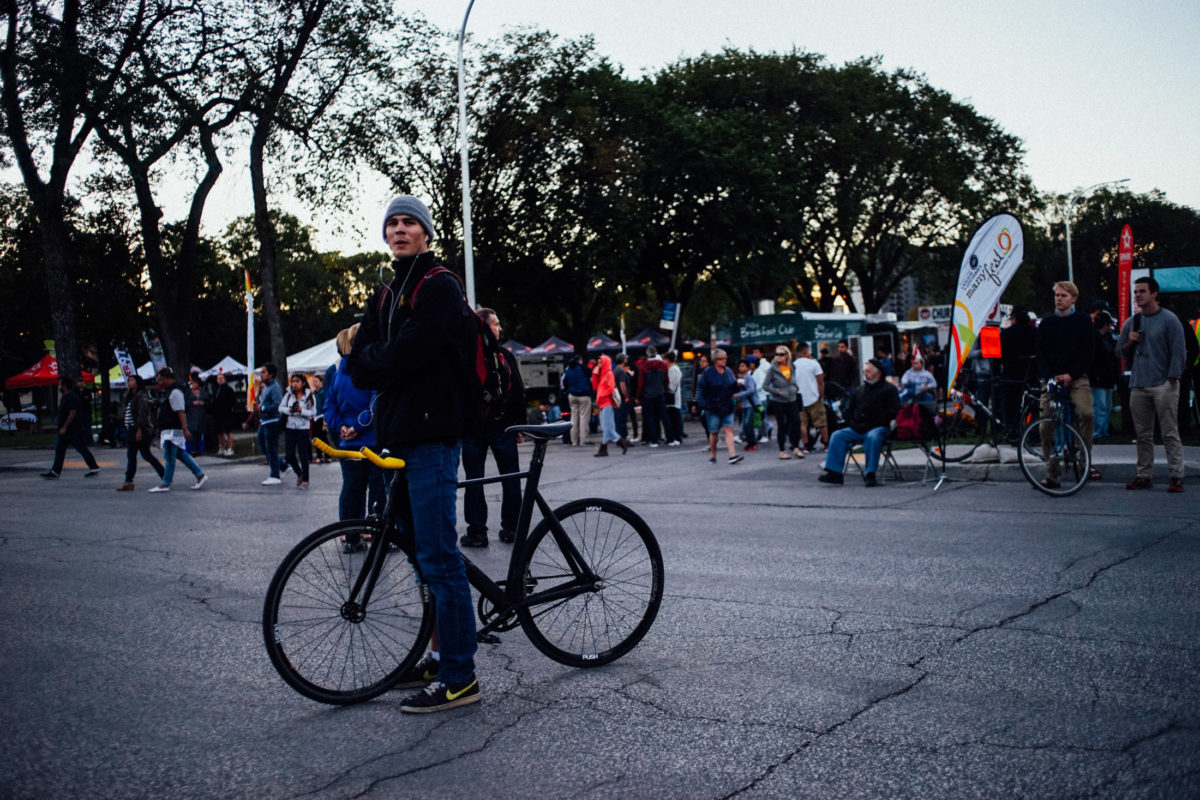 Mud-Bikes. Diesen schweren Fahrrädern mit den überbreiten Reifen begegnet man hier fast täglich. Für mich erschien das erst Sinnlos, da hier ja alles asphaltiert ist, dann fiel mir jedoch ein, dass der Winter hier etwas länger und intensiver als in Deutschland sein wird, und man auch bei schwierigsten Wetterverhältnissen sich auf diesen Zweirädern von A nach B bewegen kann..
Was habe ich die letzten 2 Wochen denn so getrieben?
Also hauptsächlich war ich arbeiten, zu meinen Einsatzstellen berichte ich aber in den nächsten Wochen noch etwas genauer. In meiner Freizeit bin ich dann doch so oft es geht mit meiner Kamera unterwegs, zum Beispiel waren wir hier im Zoo gewesen und konnten Eisbären sehen, was in Kanada zwar nicht ungewöhnlich, bei 32° plus im Schatten aber alles andere als authentisch ist 😀 Durch meinen Mitbewohner Paul bin ich gar nicht mal so faul was mein sportliches Engagement angeht, wir waren schon das ein oder andere mal Laufen, was bei den momentanen Temperaturen aber sehr angenehm ist. Vor allem ist es aber interessant, weil man dabei durch die etwas besser betuchten Gegenden Winnipegs joggen kann und die verschieden wunderschönen Häuser betrachten kann, die mich immer wieder faszinieren, manchmal wirkt es hier echt wie in einem Film.
Die kanadischen Wildtiere halt…
Ansonsten war ich das ein oder andere mal bei "The Forks" gewesen. The Forks, also auf deutsch irgendwas mit Gabel ist der Ort an dem der Assiniboine in den Red River mündet, quasi wie das deutsche Eck, nur nicht ganz so schön. Wenn man zu The Forks geht, meint man auch eigentlich nicht die Stelle am Wasser, sondern das sehr schön gestaltete kleine Einkaufszentrum davor, wo es viel mehr Essen als alles andere gibt, was mir persönlich sehr zusagt.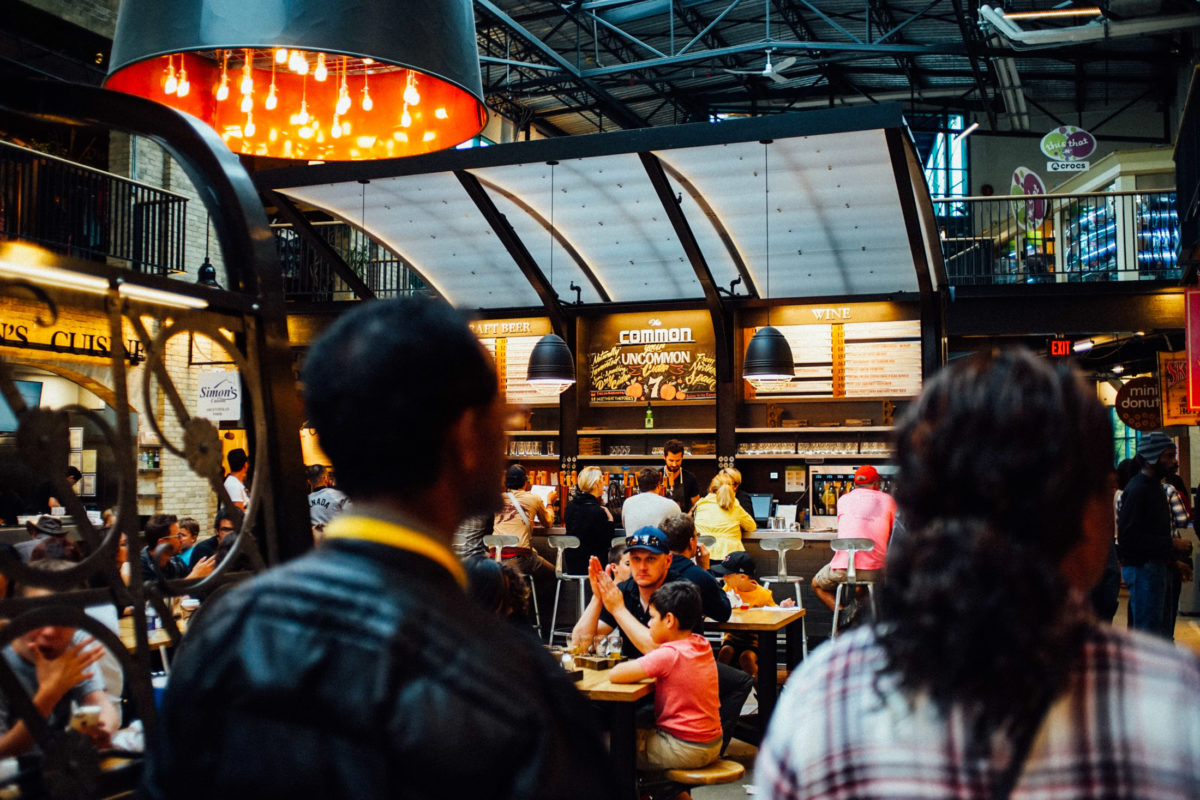 Ein etwas größeres Event in Winnipeg hat auch dieses Wochenende stattgefunden: Many Fest. Das ist eine art Mini Festival vor dem Legislative Building, also DEM Wahrzeichen Winnipegs, wofür auch mehrere Hauptstraßen gesperrt wurden. Dort gab es dann jede Menge Live-Musik (die fantastisch war! Manche Künstler haben mich echt umgehauen) und vor allem ganz viel Essen, natürlich in Food-Trucks, den Imbissbuden des 21. Jahrhunderts 😀 Dort haben Paul und ich auch einen Döner bei "German Döner" essen können, der gar nicht mal so schlecht, mit umgerechnet 7€ dann doch etwas teuer war. Der German Döner, dessen Slogan "German Döner makes you schöner" lautet, wird übrigens von einem gebürtigem Serben geführt. Trotzdem hat die Deutsch-Türkisch-Serbisch-Kanadische Teigtasche den Hunger erfolgreich stillen können. Das war Freitags.
Samstags hatte ich dann das Vergnügen einen ebenfalls Hobbyfotografen aus Winnipeg kennenzulernen, der mich dann nicht nur über das Many Fest sondern auch verschiedene Teile der Winnipegger Innenstadt geführt hat, um mir ein paar interessante Foto-Kulissen seiner Heimatstadt zu zeigen. Da er kaum älter als ich ist kamen wir schnell und einfach ins Gespräch und er hat mir nicht nur unglaublich viel über Winnipeg und seine kleineren und größeren Geschichten erzählen können wir hatten auch lange und interessante Unterhaltungen über Fotografen, Kanadier, Eishockey vs Fußball (is ja wohl klar) und vieles mehr.
Sonntags hat uns dann Tom, einer der Pastoren der Gemeinde, die mein Jahr hier organisiert, zu einer Kanu-Tour eingeladen, welche bei perfekten Wetterbedingungen sehr erfolgreich verlief (Wir sind auch nur einmal an einem "Felsen" hängen geblieben, das Wasser ist wohl nicht sehr tief auf dem Assiniboine River..) und in einem BBQ im Garten eines weiteren Gemeindemitglieds endete. Natürlich gab es Hot-Dogs Doritos-Chips, Mountain Dew und Marshmallows, manchmal merkt man ja dann doch, dass man in Nordamerika ist..
So das war es glaub ich erstmal, es gibt noch so viel mehr zu berichten, aber das verpacke ich wie gesagt in Zukunft in etwas kleinere Beiträge!
Ach ja und bevor ich es vergesse. Wenn ihr immer up-to-date bleiben wollt was bei mir so gerade läuft, könnt ihr euch da unten für den Newsletter eintragen, der schickt euch dann immer eine Mail wenn ich etwas neues veröffentliche, aber auch wirklich nur dann, keine Angst!
Also bis dann!
Stefan
[newsletter]